In 2006, Copyr and Zelnova Zeltia joined forces to form an important international group and together represent one of the main European players in the development and production of formulations for home and personal care.
We are present in more than 20 European countries, either directly or through business partners.
Our headquarters are in Vigo (Spain) and include a production site, R&D laboratory, offices and warehouse.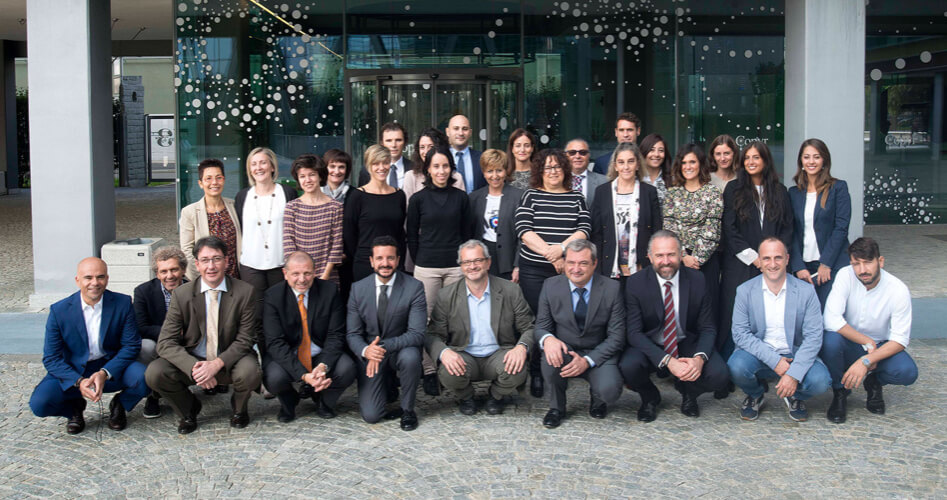 We believe that a qualified and motivated team contributes to offering our customers high levels of quality in our products and services.
We have always paid particular attention to the training and refresher courses required to perform specific functions, which enable the development and professional growth of our people.
Through the implementation of a Quality System we constantly monitor our business processes in order to promote continuous improvement.
In order to offer our customers a full range of innovative solutions and services that comply with current and future regulations,
we have established a series of partnerships throughout the value chain.
With this alliance COPYR seeks to promote and improve its ethical and professional standards.
FEDERCHIMICA
AGROFARMA
ASSOCASA
PROMOGIARDINAGGIO
ANID
Distribution partnerships
We have established distribution partnerships that allow us to enrich the range of products we offer, and are distributors of:
SUMITOMO
BASF
SYNGENTA
LIPHATEC
IGEBA
We produce a large part of our production needs, which are increasing annually, in our factory in Spain. For surplus requirements and other specific needs, we have chosen production partners that are certified and authorised by the Ministry of Health, such as
Our customers' satisfaction also derives from our logistics and WEEE recovery service, which is why we rely on partners such as
For the R&D and testing of our formulations, we work with laboratories, research centres, other institutions and universities, including:
Università Cattolica del Sacro Cuore, which also supports us for the Copyr Campus project
CHEMSAFE
EXPEDIA